Illuminated mask: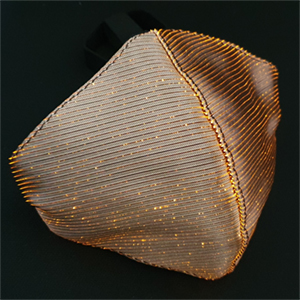 This commodity-face-mask made of OEKO-Tex100 certified cotton is illuminated with an LED and is shining in the dark.
Our illuminated textiles are sewed on the outside of the mask, inside we have our proven, tested and treated skin friendly OEKO Tex 100 cotton.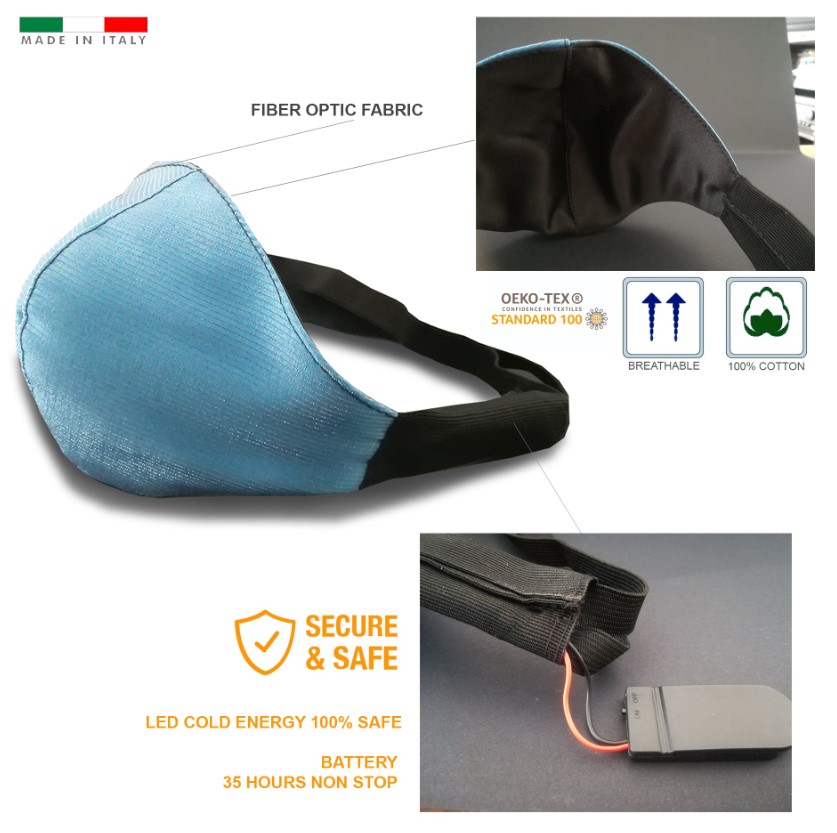 Light effects of the masks: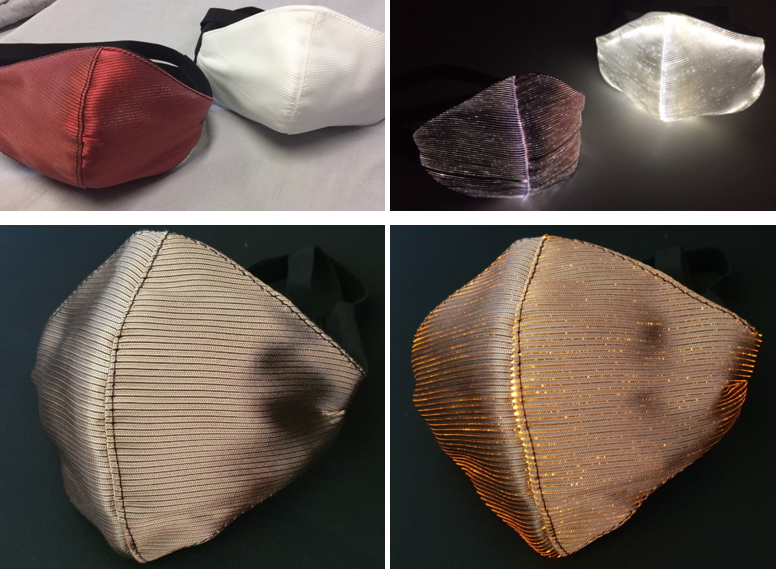 Different colors of the LED are available – please chose color for the order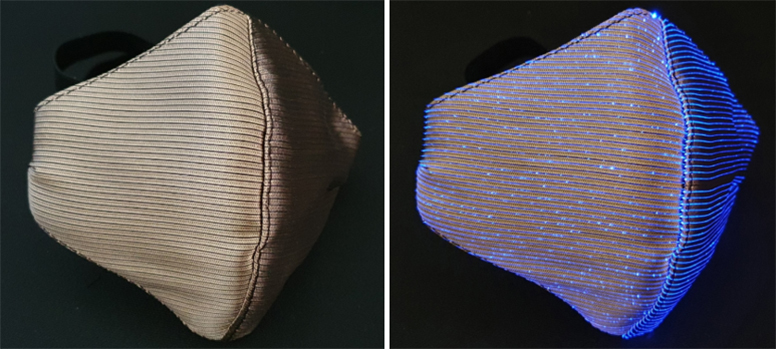 The mask is fixed on the face with a large rubber band behind the head.
A small LED generates interesting lighting effects, when the switch at the batterie case is switched "on".
Scope of delivery includes:
1 mask with black rubber band with elastics 1cm wide

1 battery (exchangable)
When used correctly, the maske is reducing the possibility of infection through aerosols to other persons in the near environment.


Exchange of batteries: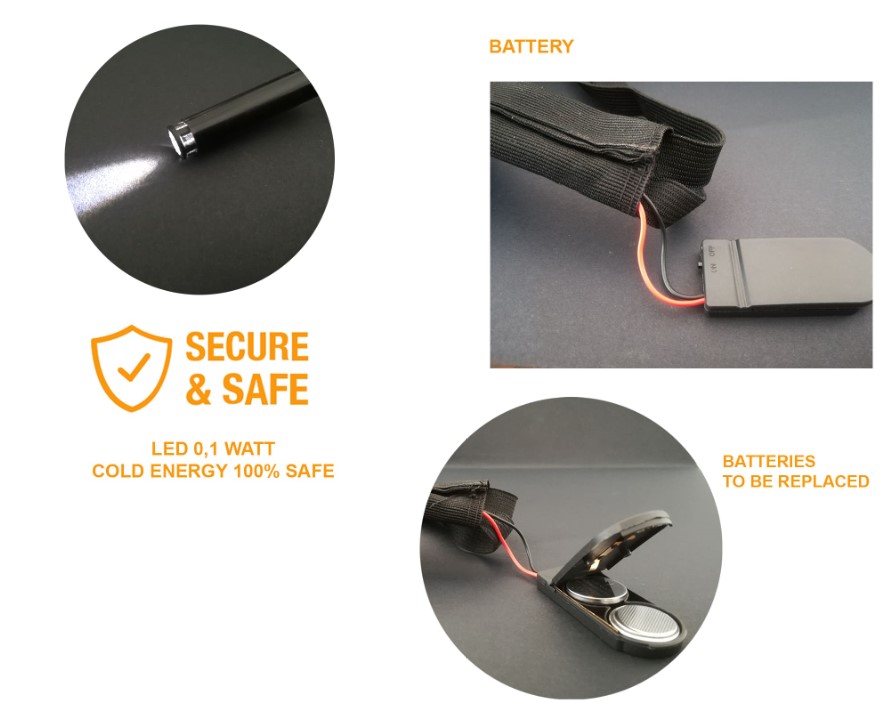 Advantages oft he maks:
The mask is a long-life product, made from 100% OEKO-Tex100 certified cotton.
Re-usable through easy cleaning and washing by hand.
High wearing comfort of the mask through adjustable rubber band for different shapes of the head as well as different haircuts.
Stable fit of the mask around nose and mouth of the face through flexible but form stable material and design. The mask is also suitable for people with beard or glasses.
Easy cleaning of the mask body with warm water by hand and with commercial washing detergents.
Short delivery time through production of all parts of the mask in Europe.
General Information:
In general, please consider compliance with the governmental official rules of wearing masks and associated mechanisms of protection others.
The given minimum safety distance to other persons has to be followed.
Before putting on the mask, please always wash you hands properly for reducing contamination at its best.
The mask has to fit over mouth, nose and cheeks, that the mask is tight to skin and adjusted to the form of your head. For this please also adjust the rubber band.
Before using this mask please check the ability to breath calm and safely under the mask.
The mask is not appropriate for children and babies.
Please preserve the mask out of reach of children.
Product reference: the mask does not allow self-protection for the mask carrier. The mask is not corresponding to rules as safety mask, medical personal protective equipment nor employment protection gear.
This mask does not fulfill requirements of N95, FFP2, FFP3 standards.